Applying the Bands
Cigar bands were introduced in the 1860's by Don Gustavo Bock, a European who had arrived in Havana to make his fortune in cigars.
Legend has it that the idea sprang from a desire to protect the white-gloved fingers of his more refined customers from staining.
Other explanations suggest that bands were introduced simply to differentiate between cigar brands and to make the production of fakes and imitations more difficult.
Whatever the true reason was, cigar bands grew to become the Habano's most potent popular symbol, prized by collectors and copied by every rival.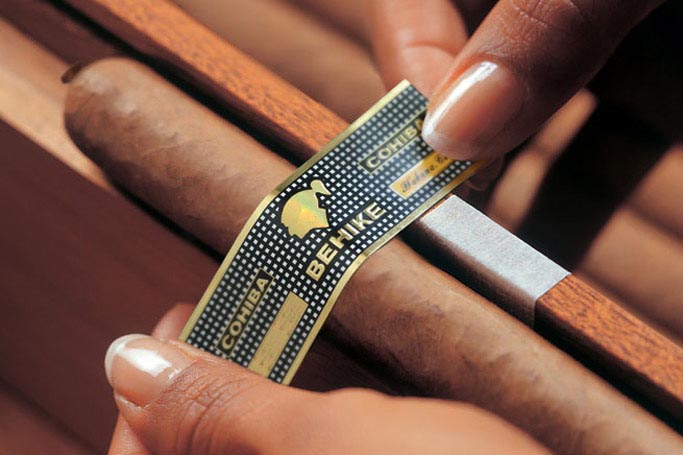 The Anilladora – or 'bander' – delicately applies a band to each Habano and places them in their part-dressed box, following the Escogedor's arrangement in every detail: same face upwards with the band appropriately aligned, and the same order left to right.