Dressing the Box
Cuba was first to introduce the classic labelled cigar box in the mid-19th Century, and it remains the best known form of Habano packaging.
The extravagant paper trimmings on the box are called habilitaciones, literally dressings. Each label has its own time-honored name and all of them are applied by hand.
Some labels are applied before the box is filled, and some afterwards.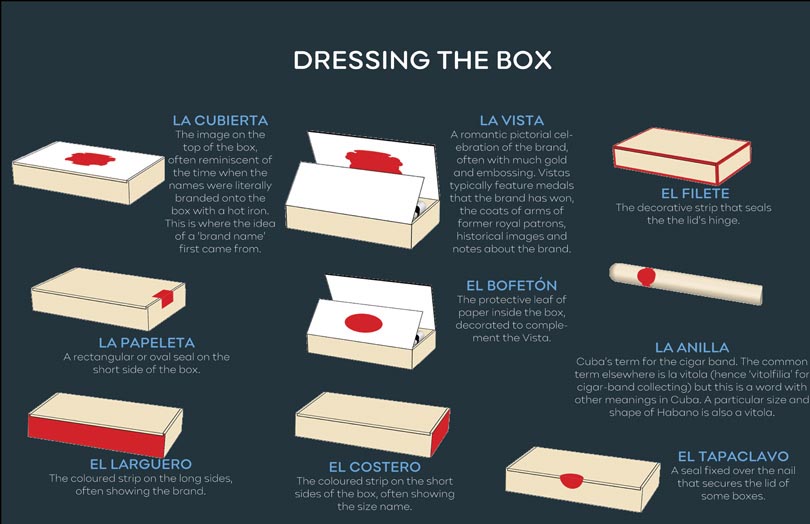 Just before the box is closed and sealed there is a final quality examination by the Revisadores or inspectors.
Expert eyes scour the contents to check the color matching, the banding and, above all, the appearance of each and every Habano.
Any that fail the test are placed upside down and the whole box is returned to the Escogedor for correction.