The Anatomy of a Habano
You won't find this tobacco in cigars that isn't Habanos.
It takes up to six types of tobacco leaf to make a Habano, each type specially grown and prepared for its purpose.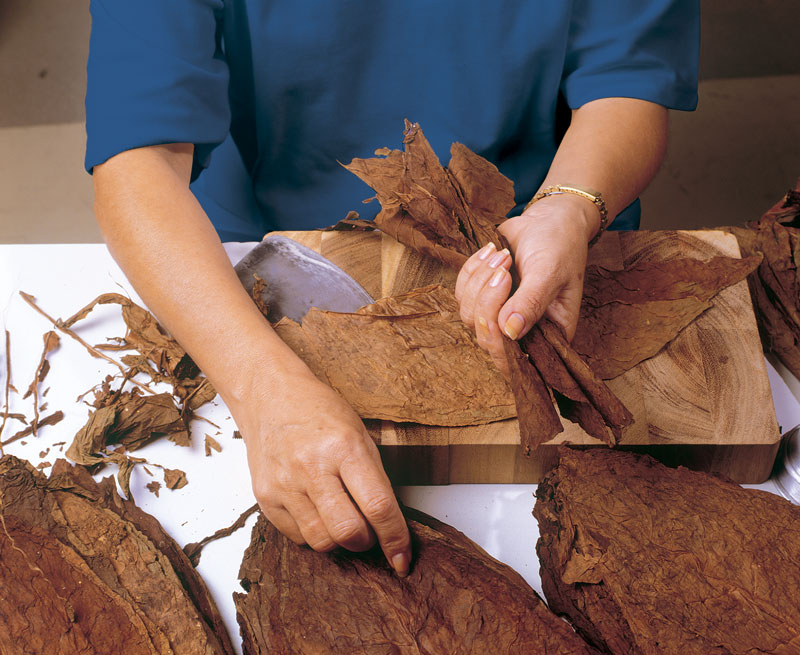 Four for flavor
Two, three or four types of leaf are blended to form the tripa, or filler, source of the rich flavours and aromas that immediately distinguish a Habano from the rest.
Volado: a light-flavored leaf, especially valued for its combustibility also known as Fortaleza 1 (Strength 1).
Seco: medium-flavored, the most important leaf for aroma Fortaleza 2 (Strength 2).
Ligero: a full-flavored and slow-burning leaf that adds strength to the blend Fortaleza 3 (Strength 3).
Medio Tiempo: a rare leaf used very occasionally to bring extra intensity to the taste  Fortaleza 4 (Strength 4).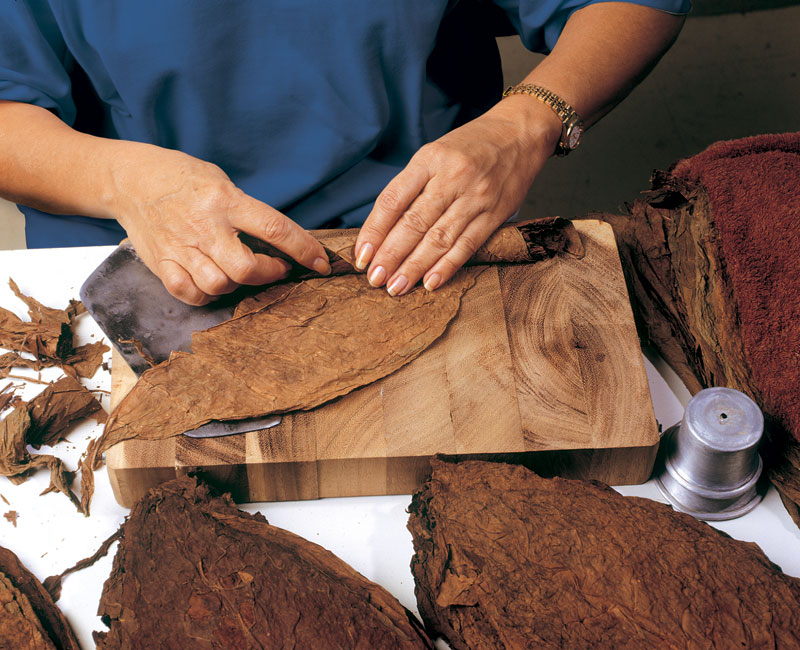 … Ένα για δομή …
Το capote ή binder είναι το ειδικό φύλλο που περιτυλίγεται γύρω από τα φύλλα του filler, ορίζοντας το σχήμα του Habano και βελτιώνοντας την ποιότητα του καπνίσματος.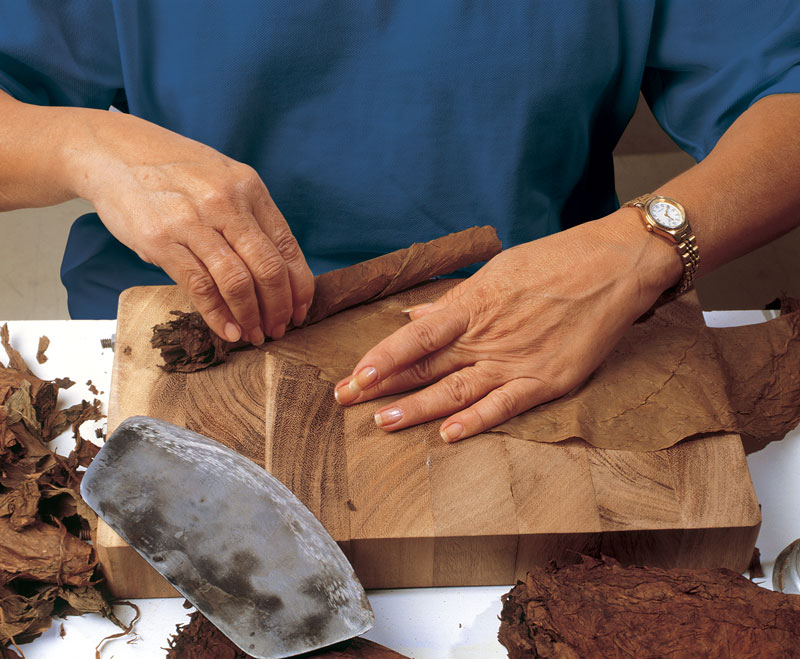 … και ένα για την εικόνα
Το capa ή wrapper είναι το εξαιρετικά λεπτό και εύπλαστο φύλλο που δίνει την λεία εξωτερική επιφάνεια του πούρου.
Το wrapper συμβάλλει ελάχιστα στη γεύση ενός Habano, αλλά αποτελεί το απόλυτο σύμβολο της τελειότητας των πούρων.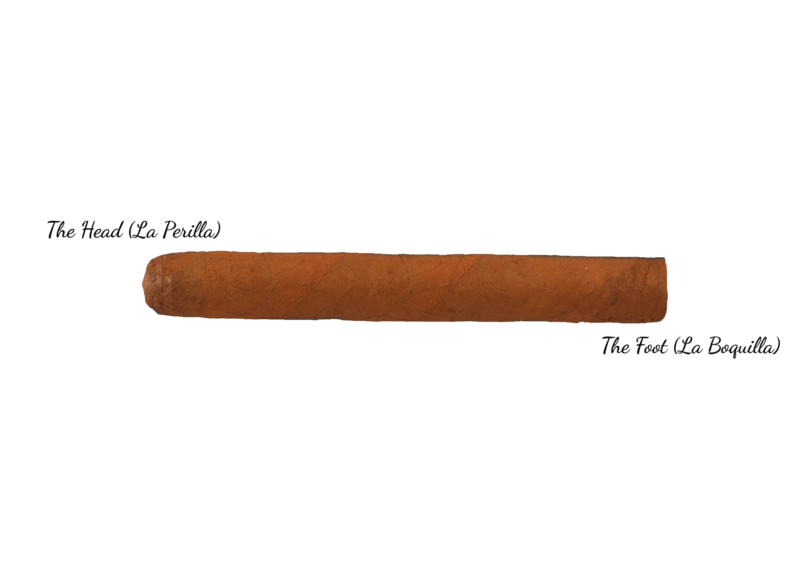 Κάθε φύλλο καλλιεργείται στην Κούβα, ειδικά για την κατασκευή ενός  Habano.