EL REY DEL MUNDO
Handmade cigars
In 1882 the Antonio Allones factory, which had been making Habanos for over 30 years, decided to launch a new brand of premium quality and price. With great confidence but little modesty it was named El Rey del Mundo – The King of the World. It proved a winner.
This success lives on to this day in a selected range of Habanos renowned for its light to medium flavour and consistency.
All sizes contain a blend of filler and binder tobacco from the Vuelta Abajo zone and are made by the Tripa Larga, Totalmente a Mano – long filler, totally handmade – technique.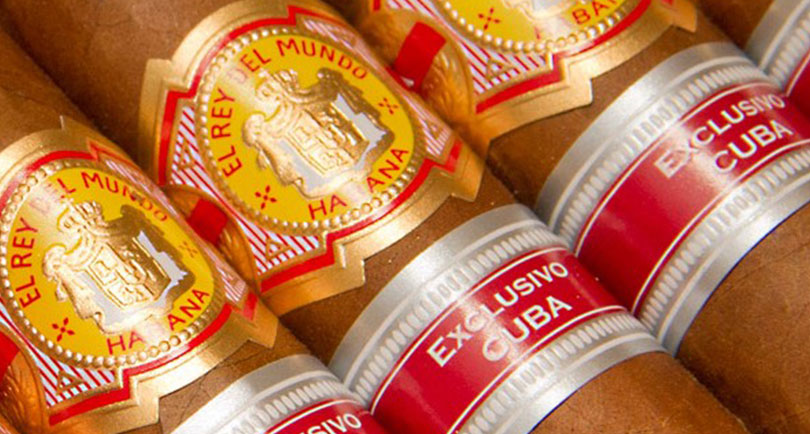 The blend, made from filler and binder tobaccos grown in the Vuelta Abajo region, is classified as medium and offers well-balanced nuances of taste and aroma.